International Recruitment Solution: Human Resources from CEE
EU recruiting: placement of foreign skilled workers

Workintense's EU Recruiting Department, founded in 1996, addresses the issue of hiring foreign skilled workers to your company. Through international recruitment we close staff shortages and fight the lack of applicants.
As part of our holistic international workforce and recruitment solutions, we have built up a network of dozens of subsidiaries throughout the Western and Central European markets which are connected amongst each other on a 24/7 basis through the latest ATS, CRM and ERP solutions on the market. Such innovative practices allow us to practically instantaneously respond to our client's requirements. This network gives us access to a large pool of applicants enabling us to react flexibly to short-term and long-term human resource inquiries and recruit qualified specialists from abroad.
We connect more than 15,000 people everyday to meaningful work across a wide range of skills and industries, helping to power the success of clients around Europe.
What advantages does international recruiting have?
Finding qualified human resources is not always easy. Especially in the sectors of logistics, manufacturing, metal construction, energy, electrical engineering and IT where there are often shortages of labour: large and small companies have difficulties finding suitable employees and filling vacancies.
By expanding the search for employees across the whole of Europe, you increase your competitive chances.
Many applicants from abroad not only have completed specialized training, but often also have skills that are difficult to find in the domestic market. Reasons for this are, for example, training content or schooling, which are different depending on the country. Not only do you close your labour gap with a temporary employment agency, you also expand your expertise.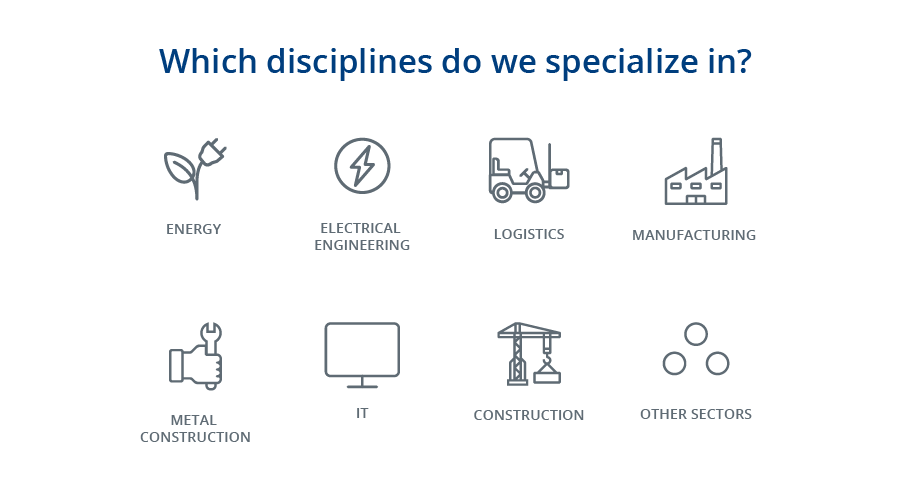 Workintense EU-Recruiting – Fast and efficient staffing
"Workintense – Brings Progress" – this is our motto. We accompany you during the entire recruitment process and support you in the training and integration of foreign workers into your company.
We have an individual and personal approach to each of our clients, aiming to get acquainted with their corporate culture, strategy, mission and vision. This allows us to offer effective workforce strategy solutions to our clients which meet their corporate needs, enable them to optimize their resources, bring further innovation to their company cultures and, most importantly, bring progress towards their company aims.
Step 1: Recruitment of foreign skilled workers
As a HR service provider, we assist you from the initial phases of employee recruitment.
If you are short of staff, simply give us the most important information regarding the expected requirements for the candidates and we will create a custom vacancy specially for the position. Our team of experts will search for potential employees throughout Europe and make a pre-selection. Finally we establish contact between the applicants and the company.
Step 2: Successful placement and supervision of foreign human resources
If the selected candidates fulfill the criteria you have specified, the placement will take place.
International employee leasing require special documents and evidence. Workintense ensures that all required documents are complete, accurate and timely.
The EU Recruiting Department helps the employee find accommodation and organizes travel to and from the location of work.
For administrative procedures, we are available as contact persons and, if necessary, also provide interpreters. In this way, we ensure that the move to the work process is stress-free and smooth.

Why Choose Us?

Tailored & Personal Approach to your company needs.

25 Years in business and thriving.

 High Touch Communication.

24/7 Support – Fast Response To Requests & Critical Response Time Guaranteed.

Holistic Recruitment Approach.

 Transparent reporting. Fast and Efficient Solutions.

We Help Solve Your Business Problems.

Committed to Quality.

Latest and most innovative technological recruitment stack used on the market.

 Extensive database of Active and Passive Jobseekers in CEE Markets.
We Are FUN To Work With.